Who are we?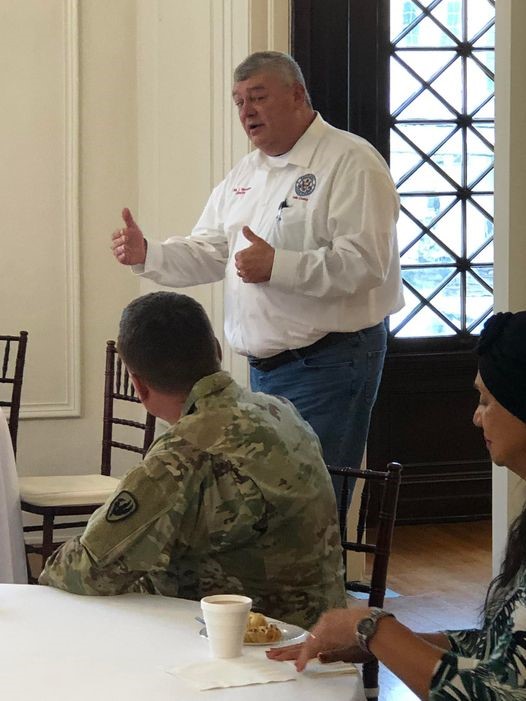 Our Staff
Director - Willie T. Worsham
Deputy Director - Vacant
Mission Statement
The mission of the Emergency Management Agency is to develop and maintain a comprehensive emergency management program that seeks to mitigate the effects of various hazards, to prepare for measures, which will preserve life and minimize damage, to respond during emergencies, provide assistance, and to establish a recovery system to return the community to a normal status. This agency combines the local resources of Dale County, the Cities of Ariton, Clayhatchee, Daleville, Grimes, Level Plains, Midland City, Napier Field, Newton, Ozark, and Pinkard, along with State and Federal resources to mitigate, prepare for, respond to, and recover from the effects of natural or man-made disasters, technological accidents, national security threats, and other disrupting incidents that may impact our area.
What We Do
Develop and maintain all local emergency management programs, projects, and plans required by state and federal government
· Maintain the Emergency Operations Center (EOC) for Dale County and the cities within Dale County
· Provide 24-hour coordination of resources for large emergencies and disasters
· Provide 24-hour emergency coordination for multiple response agencies
· Provide 24-hour emergency response
· Provide liaison with local, state and federal authorities
· Develop, coordinate and conduct emergency management training and exercise programs
· Develop and distribute emergency management presentations, brochures, pamphlets, public service announcements and other relevant information for civic organizations, businesses, and the general public.
The History of DCEMA
DCEMA was originally established in the late 1960's as a Civil Defense agency. This era was during the Cold War when the United States and the Soviet Union faced each other with large nuclear weapons arsenals. Emphasis was placed on training citizens to initially survive a nuclear attack and then to have stockpiled provisions to survive during the aftermath and recovery. The mission of DCEMA evolved into more than just preparation for nuclear war. It became responsible for facilitating the protection for county residents from natural, man-made, and weapons of mass destruction disasters. This includes, for example, hazardous chemical spills, severe weather disasters, and biological weapon attacks.